©2020 HomeHealth101.com ALL Rights Reserved


The OASIS is a comprehensive assessment that allows CMS a unique view of the social, functional and clinical status of the patient at specific times. It measures the quality and improvement process and helps to ensure the patient meets criteria and care is reimbursable. The OASIS tool is constantly being updated by CMS.
One of the most important points is that
some questions may be asked repeatedly
and care must be taken to provide answers that DO NOT Conflict! They may be worded similarly or may have a completely different look so be careful!With practice it gets easier to recognize.

Remember OASIS is an
ASSESSMENT
and not a
QUESTIONNAIRE
. It can be a collaboration with other disciplines and completed oer 5 days. But it's based on what the patient can demonstrate at that visit, not what they tell you they can do. OBSERVE!!!


OASIS (
O
utcome and
As
sessment
I
nformation
S
et
) is officially the data collection tool used by Medicare to ensure standard quality care is being provided by home health agencies across the U.S. The Centers for Medicare and Medicaid Services (CMS) adopted as it mission a model for quality care from the Institute of Medicine (IOM).
The OASIS is constantly evolving to meet the criteria set forth by Congress to comply with the latest requirements for Medicare.
The Home Health Care Initiative says
Quality Care
shall have the following domains according to this mission:
1)
Effectiveness
. Based on scientific evidence, outcomes will be be achieved by providing quality care.
2)
Efficiency
. Maximizing the quality and health benefit achieved for a given unit of health resources used.
3)
Equity
. Equal quality of care for all patients.
4)
Patient Centeredness
. Emphasis on meeting the needs of the patient in providing care, education and support.
5)
Safety.
Prevention of bodily harm to all.
6)
Timeliness.
Care to be provided in a timely manner with minimal delay.


CMS refers to home health care as
part-time [intermittent], medically necessary skilled care delivered by a nurse, physical therapist, occupational therapist, and/or speech-language therapist, that is ordered by a physician
. It is paid for under the Part A Medicare benefit.
Historically, in the late 1980's and 1990's Medicare paid for home health services on a fee for service basis; meaning each visit was paid individually. There was a very loose system of oversight and some home health agencies took advantage of this system. Fraud and abuse ran rampant as agencies made visits to patients who were not homebound, didn't meet criteria for skilled need, and some even billed for visits they did not make.

As a result, in the late 1990's and early 2000's, CMS cracked down on the criteria for home care and surveyors were sent out to find instances of fraud and abuse and shut agencies down. Thousands of agencies lost their Medicare certification and were often forced to close their doors. In an effort to reform and structure home health better, Congress passed legislation that required better oversight and improvement in the standards and quality of care to Medicare beneficiaries. Out of this grew the data collection tool known as OASIS.

OASIS data
is collected at various points during an episode of care such as admission, recertification and discharge. If a patient is hospitalized during an episode of care, additional OASIS data is collected to note a transfer of the care to the hospital, and upon discharge back home, a resumption of care OASIS is completed with updated data and a chance to update the diagnosis, and consider therapy visits if they were not originally part of the plan of care.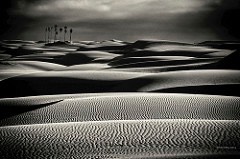 This data is electronically transmitted in a timely manner to CMS to provide evidence of the need for skilled care. Therefore the data needs to be accurate and reflect the patient status at the time of collection. This data acts as "Medicare's eyes" to understand what care is needed and why it is necessary. It also directly drives the reimbursement status for each patient's episode of care based on a case mix diagnostic system.

The OASIS tool collects data about the individual's circumstances at admission (Start of Care), at Recertification every 60 days, and at Discharge. The data involves
Clinical, Functional and Social
situations which are unique to the patient at each stage of the care, and should show improvement and document positive Outcomes. If the patient is transferred to a hospital, readmitted after hsa hospital stay, or dies either at home or in a facility, there are additional OASIS forms to be completed in order to document that changes in status.

The OASIS data tool is cumbersome and can be very time consuming to complete!
When only a few visits are made, it can be an absolute annoyance! But when it is understood that this data stands to provide evidence of patients status and skilled need as well as to support evidence of the quality of care the agency provides along with evidence of the patient's OUTCOMES, perhaps it will be less misunderstood and dreaded!
In reality, the OASIS is a long form version of
the nursing process
.
It also exists to help prevent further issues of fraud and abuse that have cost the Medicare system and taxpayers millions of dollars.

MORE INFORMATION...
More information about
OASIS
is available from the CMS website. The OASIS is constantly being updated so the latest data set can be downloaded along with instructions and information about the Quality Improvement and Quality Management programs mandated by CMS and OASIS.


Photo credits:
Top photo: https://pixabay.com/en/users/bykst-86169/
Bottom photo : https://www.flickr.com/photos/stevecorey/https://www.flickr.com/photos/stevecorey/