Courses from Kathy Quan RN BSN PHN
Exploring the Home Health Care Experience: A Guide to Transitioning Your Career Path


The book
is available on
Amazon.com
in paperback and Kindle formats. You are encouraged to purchase and read as an adjunct to the
Documentation Course (below)
as a background understanding of how home health care is different from bedside nursing and charting.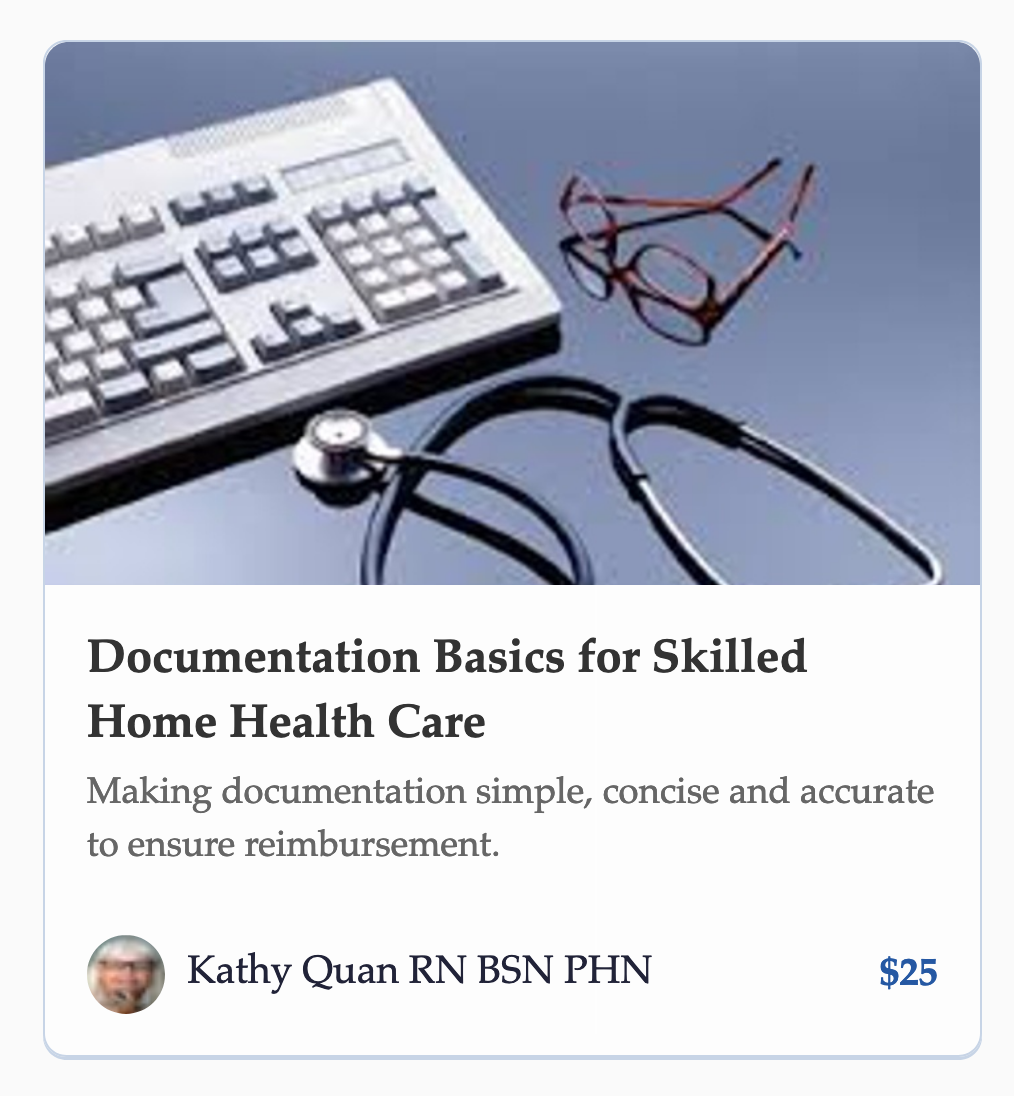 Documentation in skilled home health care is essential to ensure reimbursement. The skilled need, the homebound status, the plan of care as prescribed by the ordering physician need to be evident. But it shouldn't be that intense and overwhelming. Paperwork in home health care is for sure, but getting through it shouldn't be. Answer the questions who, what, when, where, why and how and you should have it all described. Learn how to do this at your own pace.
All for $25.
Note this does not include OASIS information nor any OASIS information
Teachable.com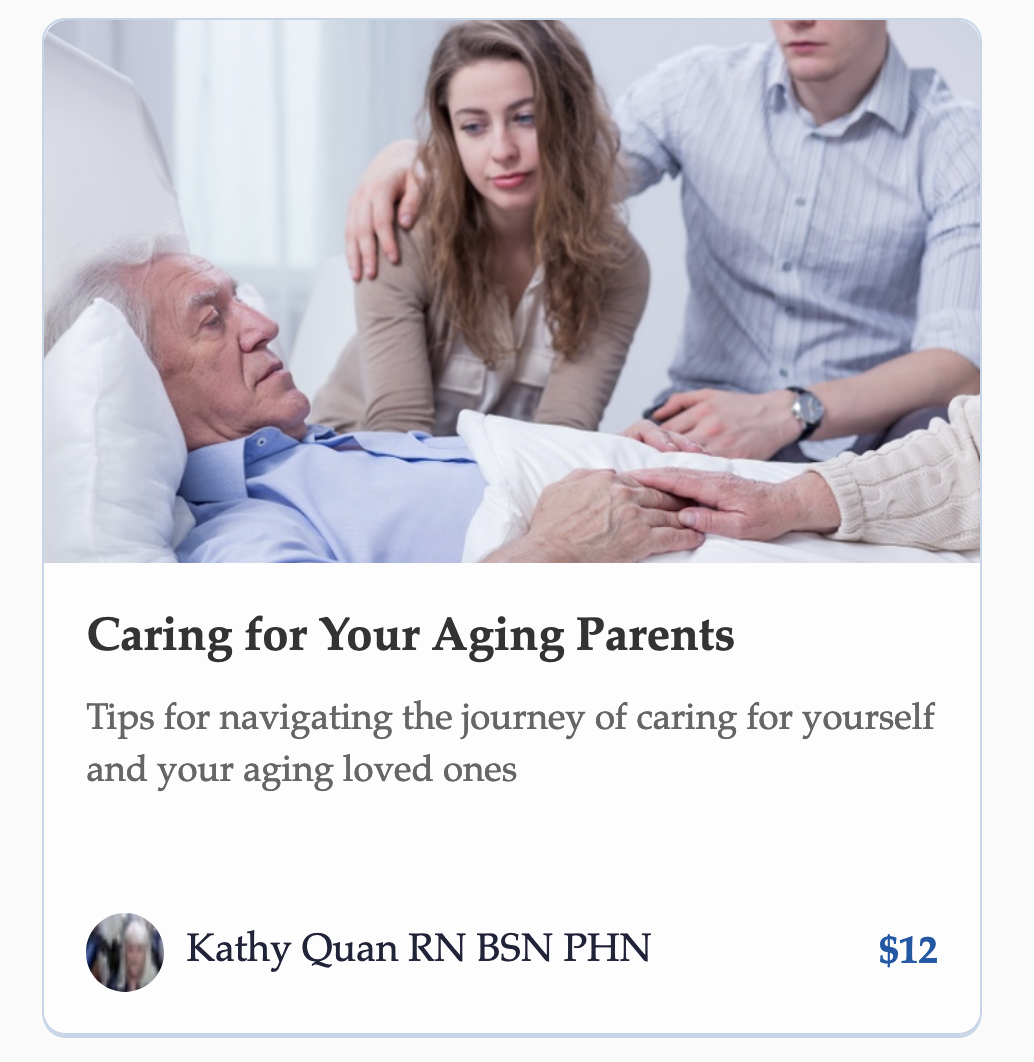 Caring for aging parents can be overwhelming. Help your families learn to cope and learn tips and shortcuts to helping their aging parents remain as independent as possible while keeping them safe.
This course is available for $12.

Teachable.com